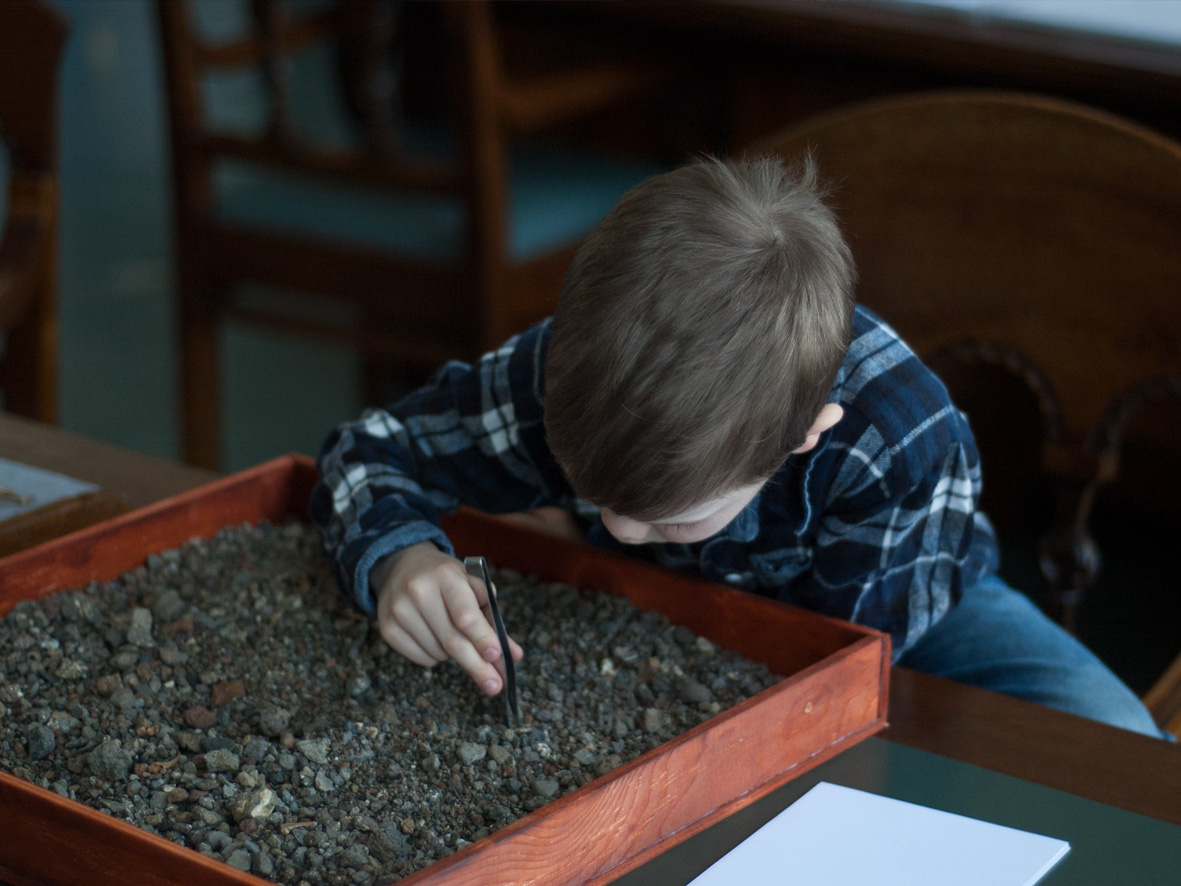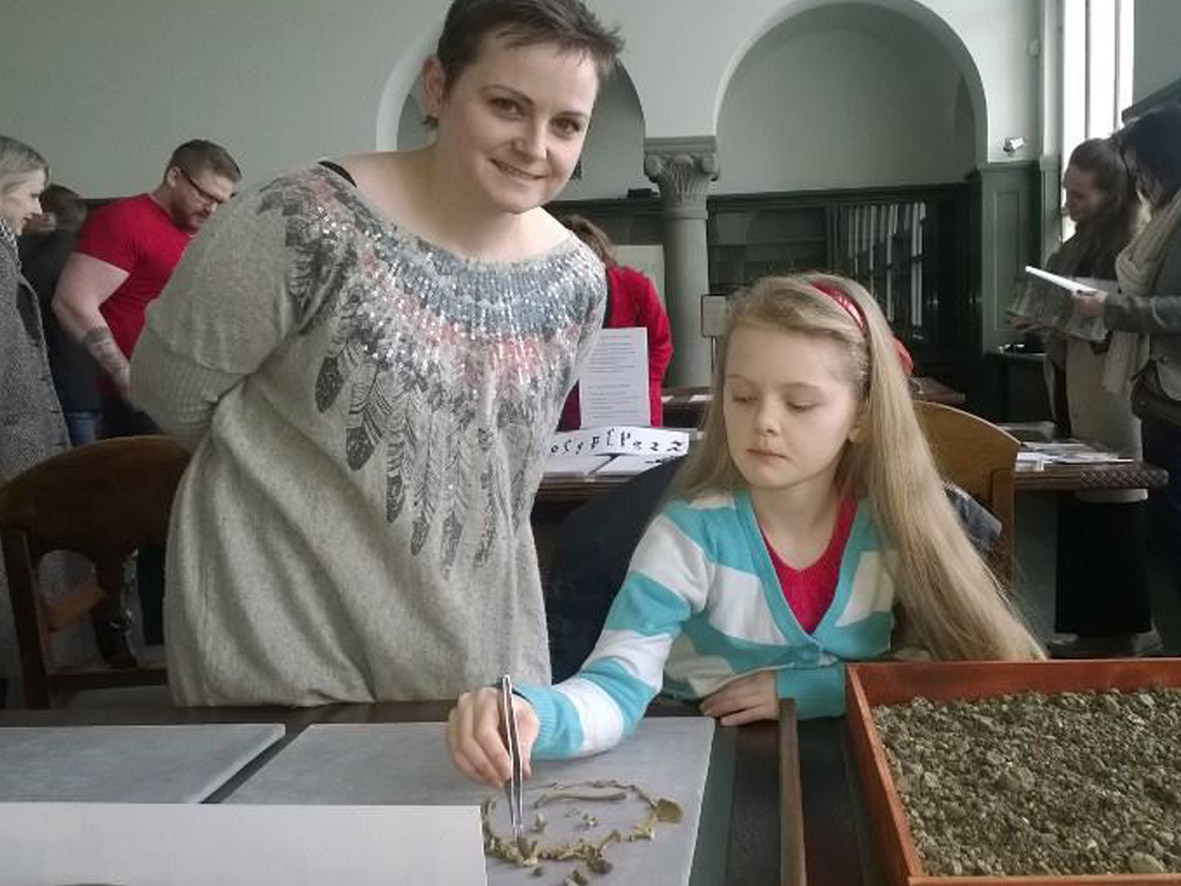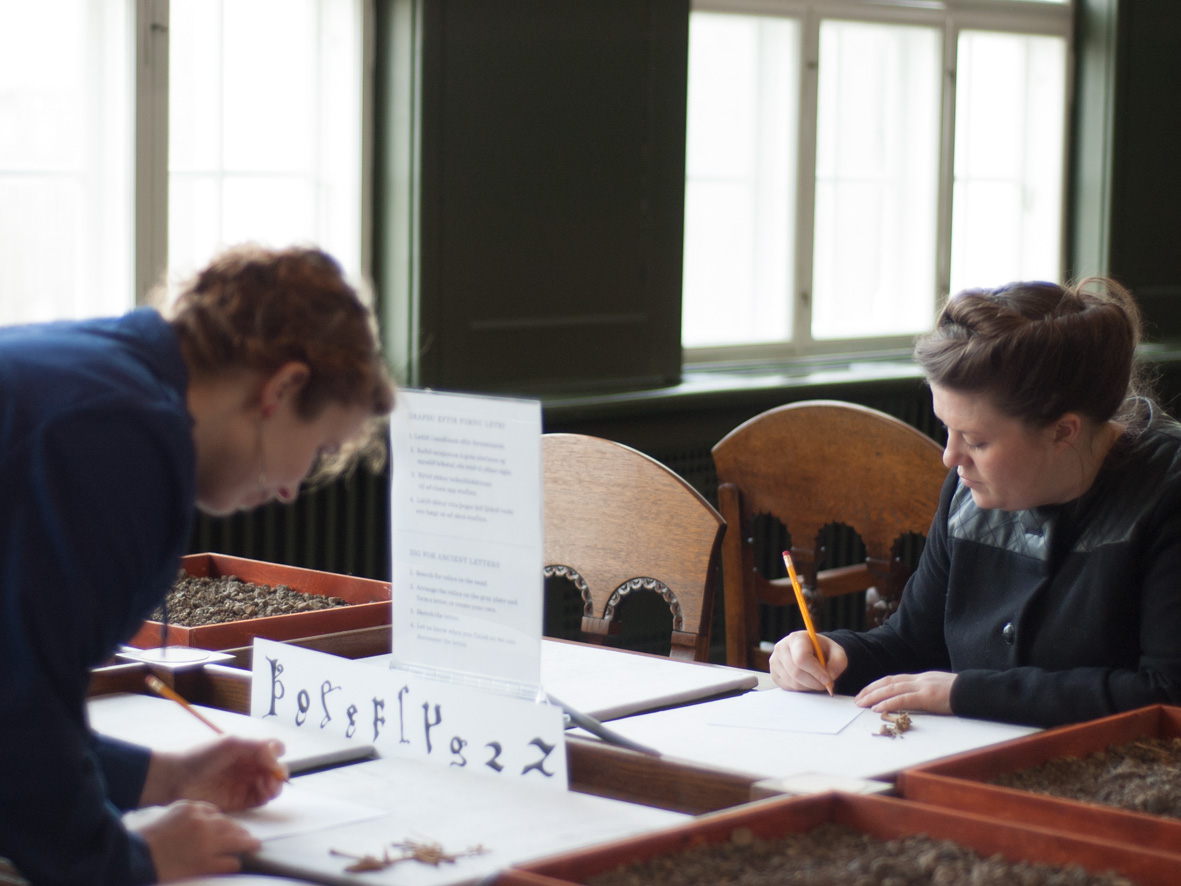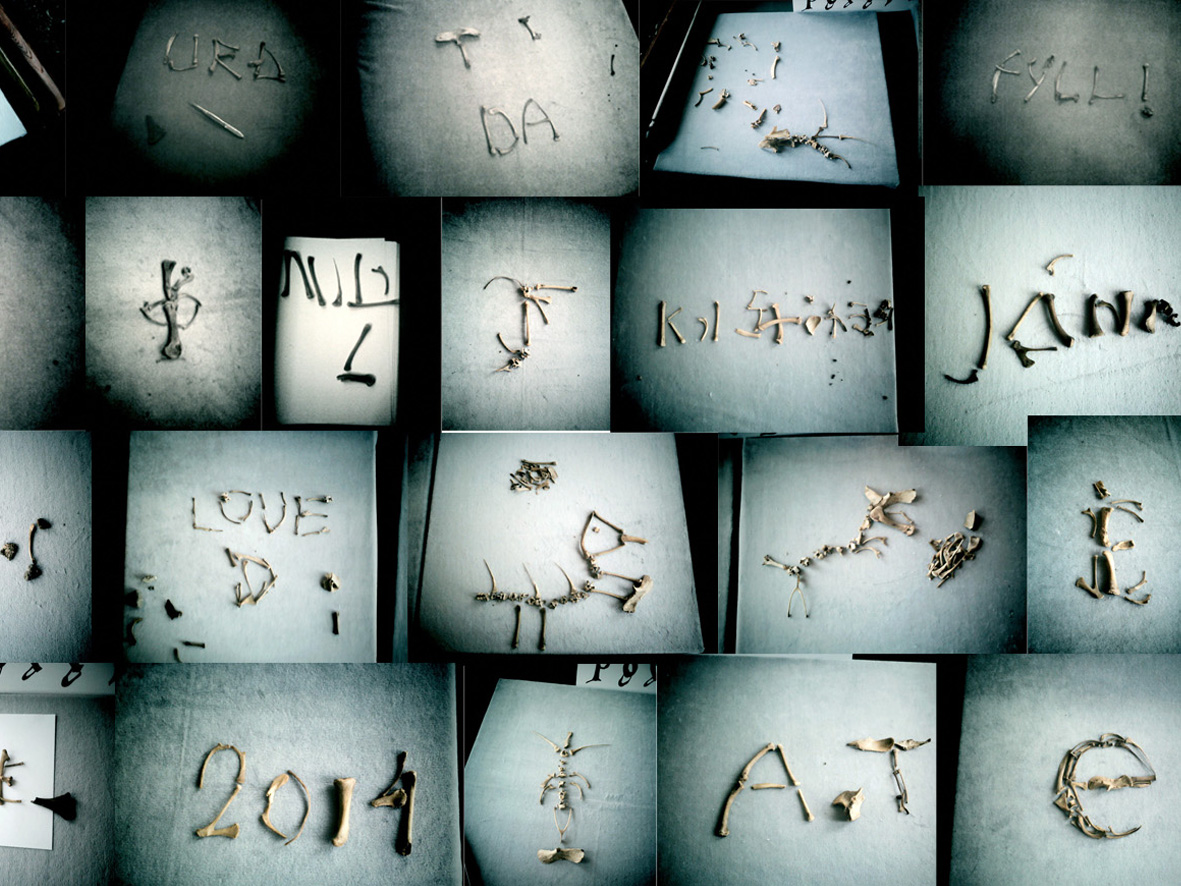 Líffærafræði Leturs | Minjar
Minjar var vinnustofa og sýning sem ég hélt á HönnunarMars 2014. Þar leyfði ég fólki að mæta og grafa eftir beinum fornra bókstafa, líkt og raunverulegir fornleifafræðingar gera. Fólk gat svo raðað beinunum eins og þeim listi og skapað þannig sína eigin bókstafi, listaverk eða hvað sem þeim datt í hug. Þetta var skemmtilegt verkefni og útkoman var jafn mismunandi og fólkið sem tók þátt.
Anatomy of letters | Relics
Relics was a workshop exhibition I held at DesignMarch 2014 where I let people come and dig for ancient bones of letters from sand, just like real archaeologist would do. People could then arrange the bones as they wished and create their own art, design, letters or what ever their imagination sparked. It was very fun and educational and the outcomes were as different as the people who participated.